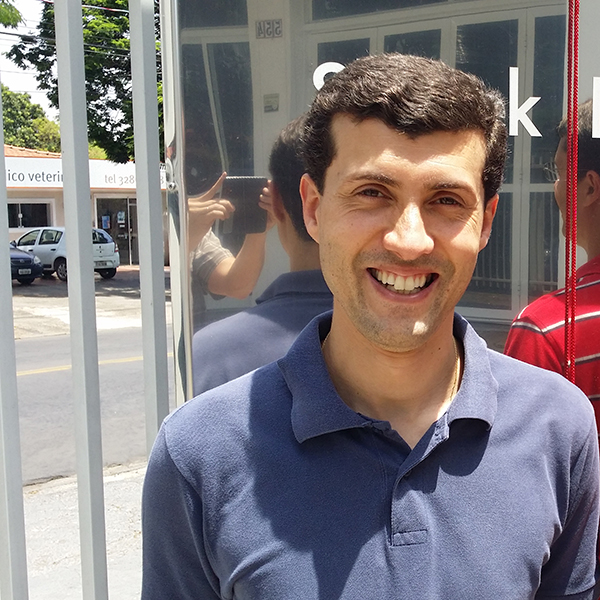 Since 1973 Skaltek has Continuously built Relationship and Partnership with Focus on "People First".
This year has been a Different Year where we have faced a new Challenge. We have taken this Unique Opportunity to Slow Down and think:
"How to Face the Future with Confidence…"
We at Skaltek are Very Thankful that we have been able to Continue to Serve our Customers World Wide with loyalty through this Corona Pandemic.
Skalteks mission has always been to be a Trustworthy, Reliable Partner, Unconditionally, with an
"I am Responsible" – Attitude.
The Corona Pandemic has made us look to the future, Evolve and find New Ways to Serve and Communicate with our Customers and Partners in 63 Countries all over the World.
During 2020 we have focused on establishing Secure Remote Support to our Partners and we have fulfilled all our Commitments without any delays.
People First – Felipe Lara – Skaltek Hands On Know How Ambassador – South America
On October 20, Felipe Lara, Skaltek Hands On Know How Ambassador in South America since 2011, travelled to Santo Domingo in the Dominican Republic to Start Up a Mini Pac MP240 Pure Automatic Coil Packaging Line.
We are very thankful for the Confidence and Opportunity to be a part of lifting the Standard for Coil Packaging in the Dominican Republic. Our Fully Automatic Packaging Line Create at Better work environment for the Operators.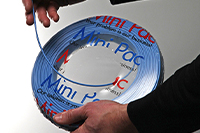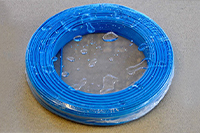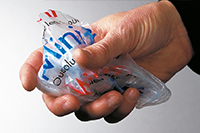 Already the first day of the Start-Up the Line was in Full Production and Nice looking Coils were Produced, Shrink Wrapped and put on a pallet ready for Distribution with no Human Touch.
Operators were very Happy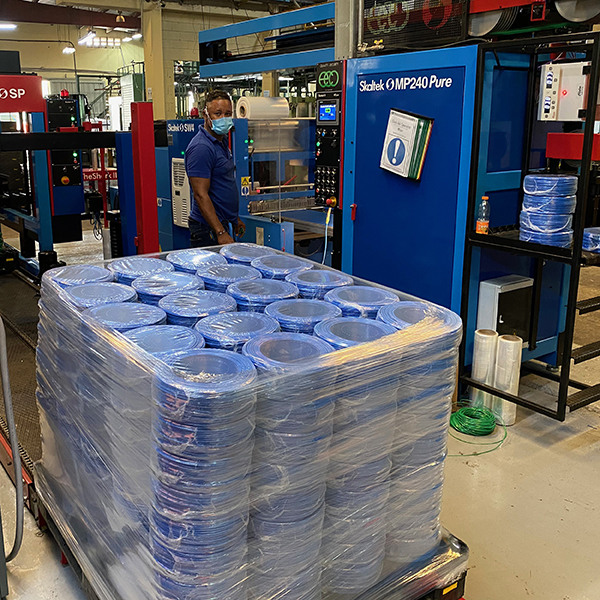 After a Successful Quality-Security Start-Up of the MP240 Pure Packaging Line, Felipe focused fully on educating the People that will Operate the Line.
Teaching Operators to Care for and Maintain the Machine will increase Efficiency and Reliability in the Performance and Production Output.
Properly Cared for, the machine will Continue to produce Coils at up to 700m/min for Distribution to the End-user 24 hours per day… 7 days per week… for a Very Long Time.
This was a Milestone for Skaltek as it was a New Customer in a New Country.
Skaltek now has Customer Confidence in 63 countries World Wide.
This is a Great Reward – Thank You!